Drama at the Core
Advance your educational and corporate team or class management skills and English-language level by working with our dedicated teachers.
Implementing a Dramatic Approach to Professional Development
Improve your individual and team workplace performance with our educational and corporate professional development in team / class management. English-language learners will also acquire English-language development.
This program is for both classroom teachers and for corporate or business teams. Neither training nor experience in theatre is necessary to take part. We start with the most fundamental concepts. In this program, TEACHERS will enjoy these benefits:
Teachers learn to use drama in the delivery of content and support for language acquisition.
Teachers learn to use drama therapy strategies for classroom management and making student connections.
BUSINESS leaders and staff members will benefit from the following:
Learn leadership training and team building methods through drama activities and life coaching strategies.
Improve interpersonal communication training in conversational and written English for customer service staff.
Currently available workshops
Promoting a positive and focused classroom environment
For the 21st century learner, successful teaching practices rely on teachers making authentic connections with all learners in their charge. We teachers have reached a critical time in education where we must be fearless and take greater risks.
We must take action to ensure that our approaches to teaching align with the expectations we have of our students' approaches to learning. With an exchange of authentic connections both teacher and student experience positive and focused classroom success.
Objectives and outcomes of the workshop
to create a positive and focused learning environment with brain-break activities to refocus and reconnect to the academic learning
to achieve sensory integration for learners to gain a sense of belonging and safety in the classroom
to support cultural changes within the school.
for every teacher to support not only the academic development of students but also their social-emotional wellbeing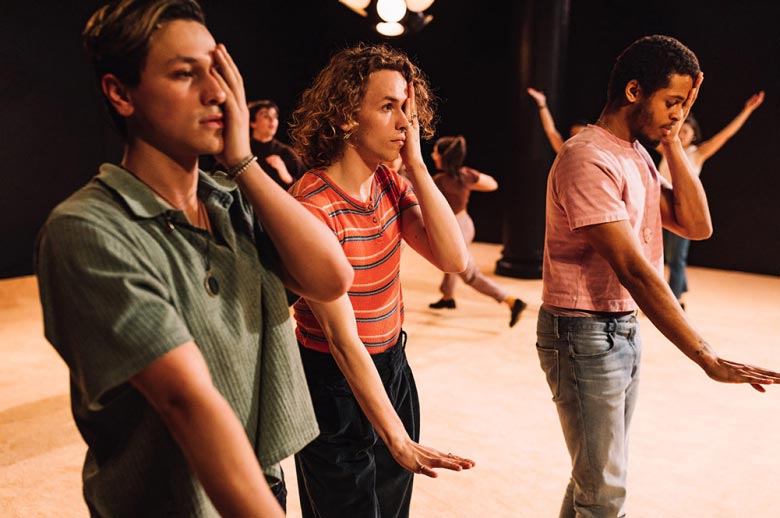 Drama strategies for social-emotional wellbeing
In this is experiential workshop for adolescents, we will explore the meaning of self-leadership and self-care through drama strategies.
Preparing today's youth for an even more demanding technological way of life for tomorrow calls on educators to remain open-minded and vigilant in leading our learners with love in our hearts.
Objectives and outcomes of the workshop
to provide opportunity for teens to explore their methods of social engagement among peers of different cultures
to provide opportunity to develop self-leadership for personal success
to instill an understanding of global advocacy and community building
to create a safe space to unpack universal challenges common among youth
Integrating global advocacy in classroom teaching 
This workshop examines ways to design interdisciplinary units across grade levels for a more diverse and collaborative approach to student learning where we explore the concepts of global advocacy through best teaching practices to ensure a student-led advocacy for global concerns.
Objectives and outcomes of the workshop
to evaluate and analyze a range of best teaching practices for global advocacy
to be confident in planning, delivering, and organizing related activities
to integrate technological and artistic applications into units
to design interdisciplinary thematic units across grade levels
to design a showcase of outcomes for the school-wide community