Thompson's Thespians
Learn the fundamentals of drama, improve your confidence, and have fun!
We are happy to offer these fun and beneficial programs starting September 1!
Please contact us to learn more or register today.
IMPORTANT: Due to upcoming school holidays, we will have no Improvisation or Physical Theater classes the week of October 12-25.
Classes resume October 26th.
How This Program Can Benefit You
You will learn the basic skills in being a stage actor in a safe and fun environment. At the end of the course, you will have the opportunity to perform in a real theatrical production, with an audience.
Don't worry, if you are more comfortable backstage, we have plenty of need for those roles too!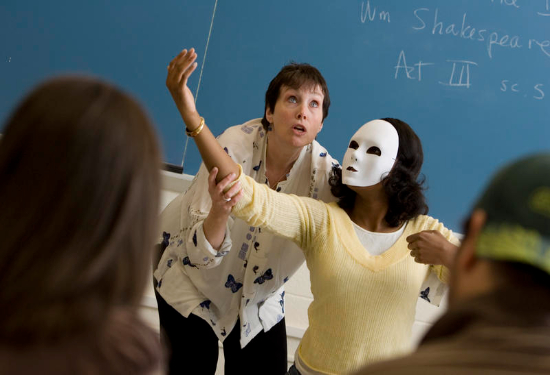 Best for Beginners
Learn the basics of drama performance and have a lot of fun at the same time!
We currently offer two specific workshops in this program:
Improvisation:
Students of all languages, including English, will raise their English-language skill level, and show gains in general public speaking,  and self-confidence, through dramatic techniques. Critical thinking and solution seeking, collaboration, communication, public speaking, and listening skills will be some of the skills developed, in a fun and practical environment.
Physical Theater:
Creativity, collaboration and critical thinking are key elements encouraged in this course. Students will develop skills in speaking, presentation and performance, teamwork, and listening, in a fun and practical environment.
These programs are for you if you are just starting out in drama. This is a beginner's course and is open to adults and to youth aged 10 and up. With both of these workshops, you will learn the basics of drama techniques, train in the dramatic arts, and participate in theatre performances.
Recent Events Our first workshop session!
September 02, 2020