What is the point of theatre when there is movie cinema?
Why watch live theatre when you can watch a high budget action movie featuring Tom Cruise doing his own daring stunts?
Or how about musicals with talented singers that satisfy your ears, or horror films that will shake your bones to its core where you tremble with fear?
Theatre now seems to be disappearing year after year to where it can be thought of as a historical relic.
There are plays being produced every year and the new generation of youth has little to no interest in watching live theatre.
So the question is, is theatre a dying art?
For now, it is not.
Theatre will not fade into history if those of us interested in keeping it alive consider 3 reasons why it is still relevant in our lives and know that it is not a dying art.
How Can We Make This Happen?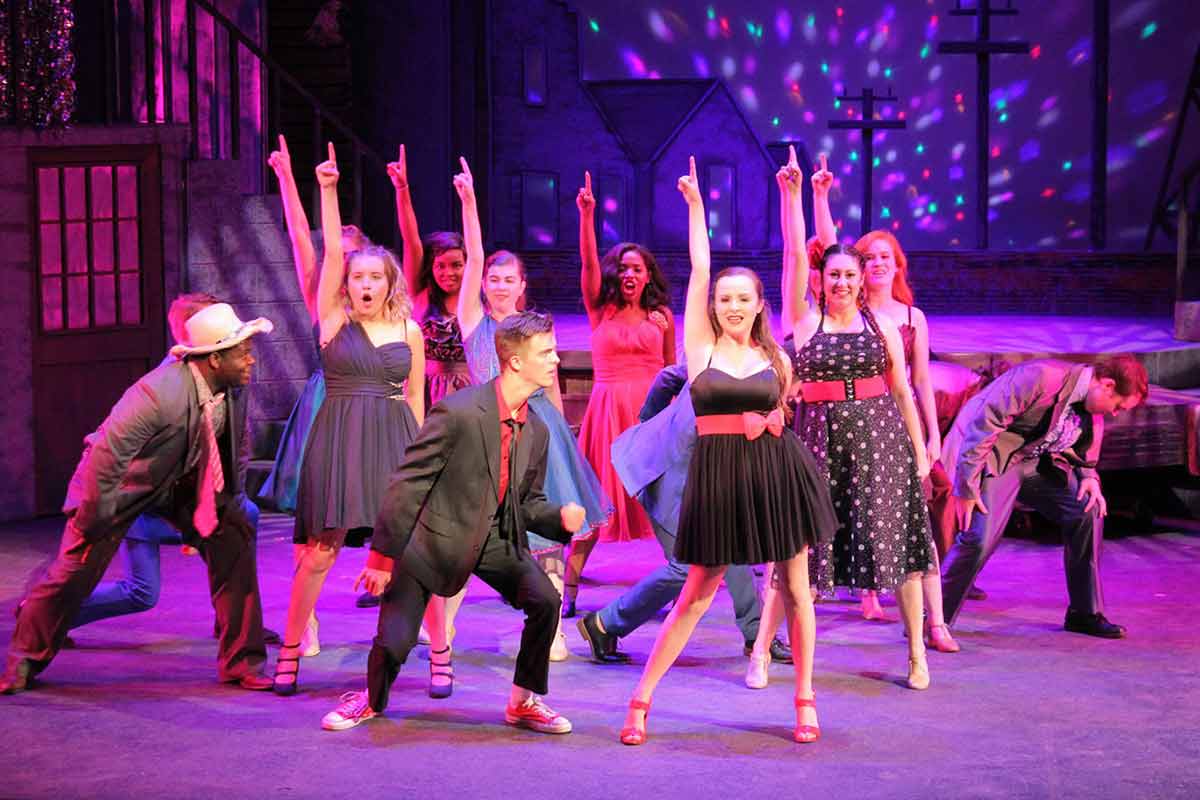 Taking part in drama performances can increase your skills in many life-skills areas.
1. Remember that Theatre brings people together.
In order for a live performance to happen, it needs you, the audience.
As long as there are people sitting in a seat watching it does not matter if there are fewer than a hundred or over a couple thousand people in space.
What really matters is that the people are sharing one huge space for a couple of hours watching a performance and enjoying the moment together.
What makes this so important is that during the age where many would view their entertainment from their digital screen, getting people to share one place to immerse themselves — whether in a beautiful, funny, moving, or thought-provoking scene — is commonly more rare these days.
Watching a live theatre performance will create an atmosphere of happiness or sadness, whereas watching from your device's screen will fail to emulate that sense of emotion and intimacy.
2. Performing and Attending Live Theatre require skills.
You see, acting is not easy, especially when it comes to performing live in front of thousands and thousands of people.
When you're acting, it requires essential skills such as improvisation and exceptional language ability because the language in performance art is rather poetic.
This means that in order to understand the actors' dialogue and the poetic language of live performance, the audience needs to utilize their listening skills and language skills to interpret the dialogue and understand the deeper meaning/reference behind each word, phrase, or sentence.
Though this point alone might scare you away and you might fear that you do not have these particular skills to enjoy theatre, in reality theatre is all about enjoying the moment.
Theatre welcomes everyone.
3. Theatre influences the way you think, and feel, and reflect about your own personal life.
As mentioned above, participating in the theatre process, even as an audience member, requires skills.
Well, the main reason why this is important is because not only does theatre hold deep meaning behind each dialogue, it secretly holds an important moral of the story for you to interpret and apply it onto your own personal life.
Theatre has its own way to make its audience members take in a scene and question their own values and their own behavior.
Even if you agree that movies do hold some moral story of their own, not every movie aims to tell their audience a message.
Some movies act as a fan service, but on the other hand, theatre deeply cares about the world around it and each play holds a message for its audience to uncover. It discreetly encourages the audience to see a certain problem or regarding a certain issue.
Theatre is not a fan service medium.
Now, what is your role in this? How can you HELP in preserving this art?
It depends, what do you want to be.
Do you want to be an active audience member?
OR…
Do you want to be a performer?
Regardless, as long you are taking part in this art — whether as a performer or as a member of the audience — you are helping this art thrive.
For those of you who need to pinpoint to watch the next best live performance.
Click here to find out more. (Hyperlink to a poster of the performance art or sales page to buy ticket for the performing art)
If you want to get started as a performer but you fear you don't have the necessary skills, it is always helpful to keep reminding yourself that theatre welcomes everybody.
If you are interested in starting NOW, you can find out more about opportunities in Ho Chi Minh City that will help you out.
PS. Theatre is not a dying art; it will be if you choose it to be.
Jazz Lam
Staff Writer Intern
Jazz is a copywriter, a person who can help his clients convey their identity to their client's audience. In the past few years, Jazz has experimented with portrait and products photography and serving as a DJ. These skills gave Jazz the experiences to understand his client's needs and wants, which also complement his current profession as a copywriter.