You might be wondering how physical theatre and improvisational courses can be of value to you.
As a matter of fact, there are two courses offered here in Ho Chi Minh City NOW, where you can learn physical theatre and improvisational techniques. It's called Thompson's Thespians.
These two courses are not really about just drama techniques where you would incorporate physical theatre and improvisation.
BUT!
What can I get out of these workshops?
What you can get out of these two courses is the ability to upgrade your social interaction, your level of expression, and the ability to think outside the box.
First you would want to know what these two courses really do.
What is Physical Theatre?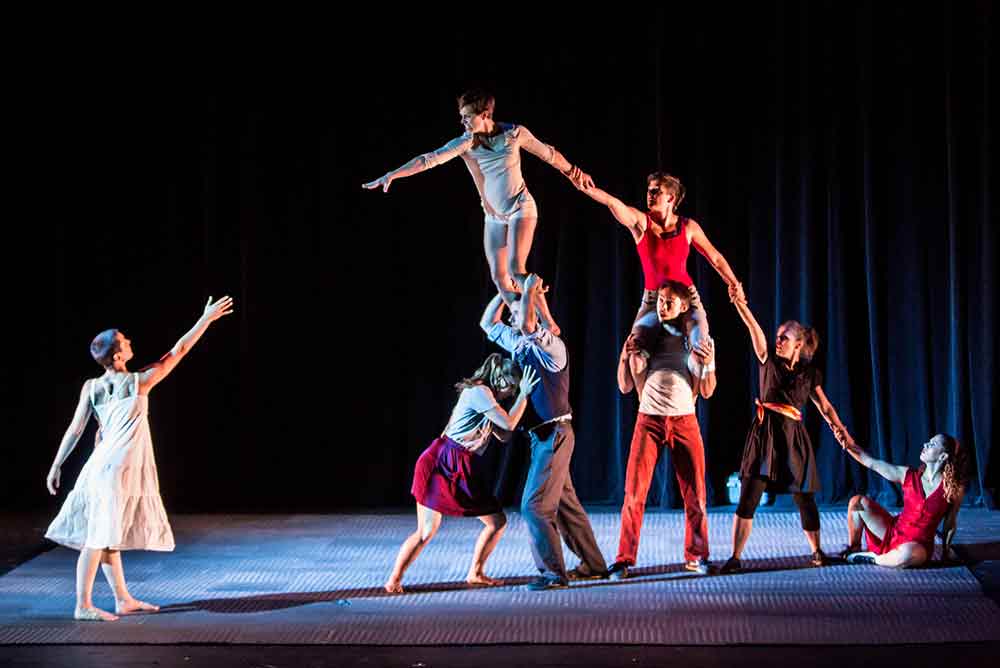 Physical theatre is a craftwork that emphasizes movement of the human body, rather than on dialogue, in the storytelling process. It is essentially a means of communicating a story and unlocking your ability to fully take control of your emotions.
Is it odd to you that you can see and know that most people around you cannot express their emotions? You can see the tension of holding all their expressions and emotions inside them.
As those emotions are bottling up one after another, you can see the person will eventually explode.
Perhaps you might have experienced this yourself, right?
This is extremely problematic if you do not know how to take control of your own emotions, as it will severely impact your life both personally and professionally.
Your professional life is important to you and your survival in this competitive society.
It is extremely important that you portray yourself in an elegant and a professional manner.
When working you cannot allow your emotions to take control of yourself because it will affect your efficiency and productivity.
Keep in mind that you should never suppress or hide your emotions.
BUT!
It is best

NOT

to let emotion control you.
When you are feeling negative emotions, it will affect …
your ability to solve problems
noticing life changing opportunities
your decision-making
your judgment
your ability to process information
your ability to communicate effectively
Being able to control your negative emotions will get rid of some or all of the problems listed above.
With physical theatre, you will learn how to fully control your emotion and use it to your advantage.
Whether you want to …
remain a strong composure when dealing with your boss
have a serious talk without having any difficulty expressing your intention and your emotions
deliver your ideas in a clear, concise, and courteous manners without fearing that nobody will not understand your ideas
calm yourself from constant pressure from school/work
Then you should know that the best option here is you controlling your own emotions.
Physical theatre is not just a course or workshop where you attend to obtain knowledge, do fun activities, or have a great time.
Physical theatre is like a guided road map where you can pinpoint where you are now as a person who is lost in their thoughts and unexpressed emotion.
Physical theatre will help you get closer to know yourself and unlock your ability to express your emotions to however you see fit.
The opportunity to prevent all of your insecurities will be presented at this physical theatre workshop.
NOW!
What is Improvisation?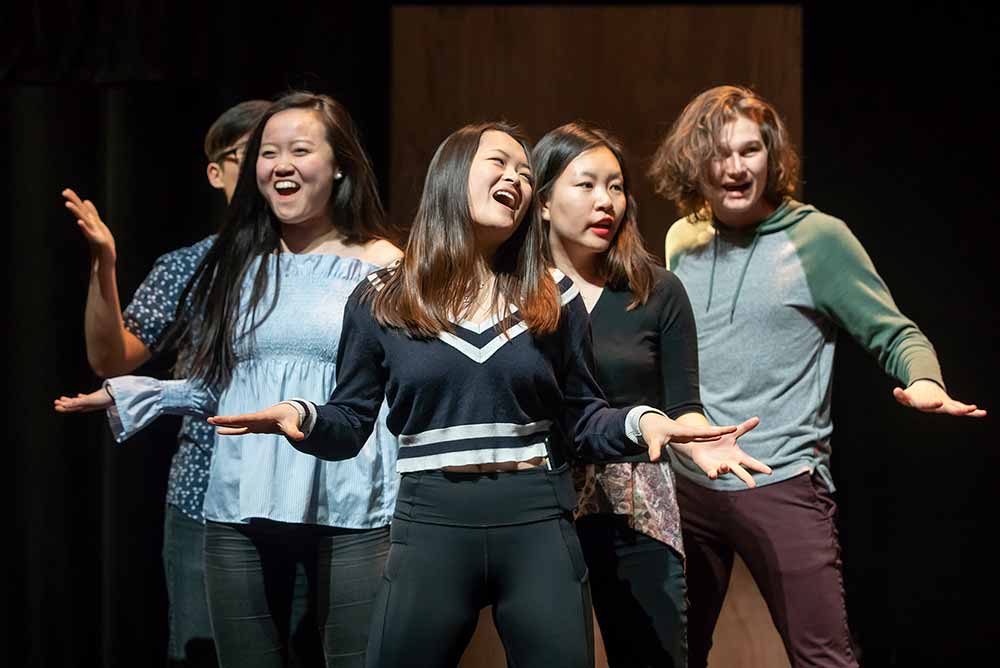 On the other hand, improvisation is basically the ability to create on the spot.
This is a skill that is not necessary for you to take on but it can significantly boost your confidence in communication and help you to recover from a mistake when presenting to an audience.
Do you know Martin Luther King Jr's iconic "I have a dream" line was improvised?
"I have a dream … that my four little children will one day live in a nation where they will not be judged by the color of their skin but by the content of their character."
Who could've known that these few improvised lines that changed the course of the whole speech and left a huge mark on history were improvised?
Keep in mind that no one is telling you that you should learn improvisation, but it is encouraged.
Even if you improvise a few lines and do not have the same impact as MLK, you might deliver a really good speech or presentation that left viewers speechless. Better yet, you may possibly impact their life.
What Can You Expect from an Improvisation Workshop?
In the improvisational workshop, you will take part in a game-based practice that does not rely on a planned script.
This will put you in a position to be very sharp, refine your skills, and work with what you have.
Improvisation will force you to think outside the box and allow you to experiment with ideas that can work well within your current situation.
It is hard to put thoughts into words and playing this game will make you do just that. But you will have to be quick, not on your feet, but with your mind.
It will be new to you

It will be out of your comfort zone

It will be difficult
This improvisation course will help you get comfortable with not being comfortable.
It is also worth bearing in mind that improvisation will also drastically help with your social skills as well.
You will never run out things to say.
Whether you are …
on a date
meeting someone new
in a meeting
Having the ability to improvise to start up any conversation, you will never have to feel awkward AGAIN!
If you are looking for a course that will help with your social skills, you should consider registering for an improvisation workshop.
Jazz Lam
Staff Writer Intern
Jazz is a copywriter, a person who can help his clients convey their identity to their client's audience. In the past few years, Jazz has experimented with portrait and products photography and serving as a DJ. These skills gave Jazz the experiences to understand his client's needs and wants, which also complement his current profession as a copywriter.