Originally published at www.ista.co.uk in September 2020. Republished with permission by the International Schools Theatre Association (ISTA). Original link.
---
After teaching drama and theatre for more than 30 years in the international arena, I hold firmly to the belief that all educators have an obligation to be the best version of themselves for their learners.
This includes the way in which educators engage with students interpersonally as well as their engagement with the diversity of content in the curriculum.
Theatre practitioners and theatre teachers have the privilege of working from a toolbox that can transform lives. We are beckoned to employ our craft to help each student face the truth of one's personal context in relation to ideas such as cultural diversity, international mindedness and social norms.
Learners learn when teachers make connections, and connections are made when teachers do the work to know and accept their own personal context in relation to the world around them.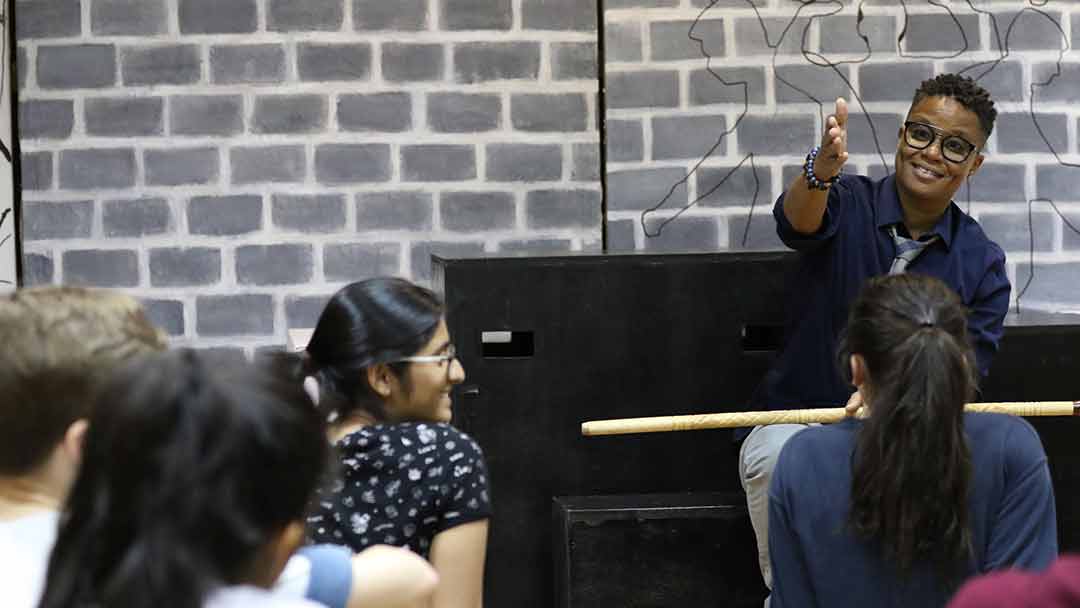 What deep-seated beliefs impact the way teachers engage with those in their charge? Are educators truthful about their perspective on issues such as anti-blackness and white fragility?
There are many drama-related activities used to explore one's personal context which leads to self-acceptance and change where necessary.
Techniques from pioneers of the 70s such as Augusto Boal's Forum Theatre or Jonathan Fox and Jo Salas' Playback Theatre, when facilitated effectively, highlight the power of our craft's impact on social engagements among the members of a classroom.
In this enriched social dynamic, barriers begin to crumble and connections become seamless.However, before educators explore how to make connections with their students, first they must connect with themselves.
In A Narrative Approach to Drama Therapy, Pamela Dunne proclaims that 'our self-narrative determines how we interpret our experiences' (Johnson/Emunah, p. 172).
Activities from the practice of Narradrama and other expressive arts evoke truthful perspectives of oneself while creating a shift from within, a shift that could be useful to courageously step into the business of teaching diverse content with authenticity and confidence.
For example, from my own experience as a Caribbean thespian, I naturally write content in the dialect of my people but have never had the courage to present it as an option for an international school's staged performance.
While the popular Disney collection of musical plays stays in the rotation of the end of year productions, I sit sheepishly with my precious Zuri, and Romeo and Juliet in the Panyard, almost ashamed to even bring them to the front of the class so to speak.
Through self-exploration activities over the years, I connected with my identity in such a solid way that now I am determined to achieve two goals.
Firstly, I wish to utilise my contextualised scripts to teach international teachers about diverse content and, secondly, I wish to encourage others to take risks in honour of their own identity.
Moving forward in the wake of Black Lives Matter and this global pandemic, the era of online education lands dramatically, disrupting the status quo and exposing the socio-economic disparity  and inequity in education globally.
We need an abundance of self-permission and self-compassion in order to come out on the other side of what is inevitable: an up-close and personal discovery of who we truly are as educators and the role we play in teaching diverse content in the 21st century curriculum.
And so the lens through which I choose to view achieving equitable education for all learners is: What am I willing to accept? What am I willing to change? And how am I willing to move forward with what is in front of me?
I remember in the 1990s my mentor and professor Dr. Lynne Jackson involved me in an incredibly inspiring film project. This film Race or Reason, the Bellport Dilemma is a concrete example of seeking resolutions to conflict through an art medium. An article published in the Queens Ledger reads:
'The project began, perhaps unwittingly, in 1970 when Long Island resident Betty Puleston gave black, white, and Latino students at Bellport High School cameras and invited them into her home to record a running conversation about race.

Jackson said the students, energised by the civil rights movement of the 1960s, were upset the school had no black teachers or Africana Studies classes.

The camera sessions led to formal requests from the students for changes at the school, said Jackson, and Bellport High eventually responded by hiring an African-American teacher and adding Africana studies to the curriculum.'

~Daniel Bush, 2009
To briefly respond to the aforementioned questions through which I view education, I say this: I am not willing to accept injustice and inequity particularly involving learners; I know that my involvement in theatre and media education sparks change bringing resolution to conflicts.
And therefore I choose to continue working in this capacity with educational stakeholders to ensure equitably designed curriculum.
Being that person who looks around her spaces without seeing or hearing anyone like her, or at least someone with a similar cultural context, a recognisable tone or gesture, the smell of familiar food or even the music of her hometown, brings me to a place of humility and determination to contribute to the eradication of racism and inequity in spaces of academia.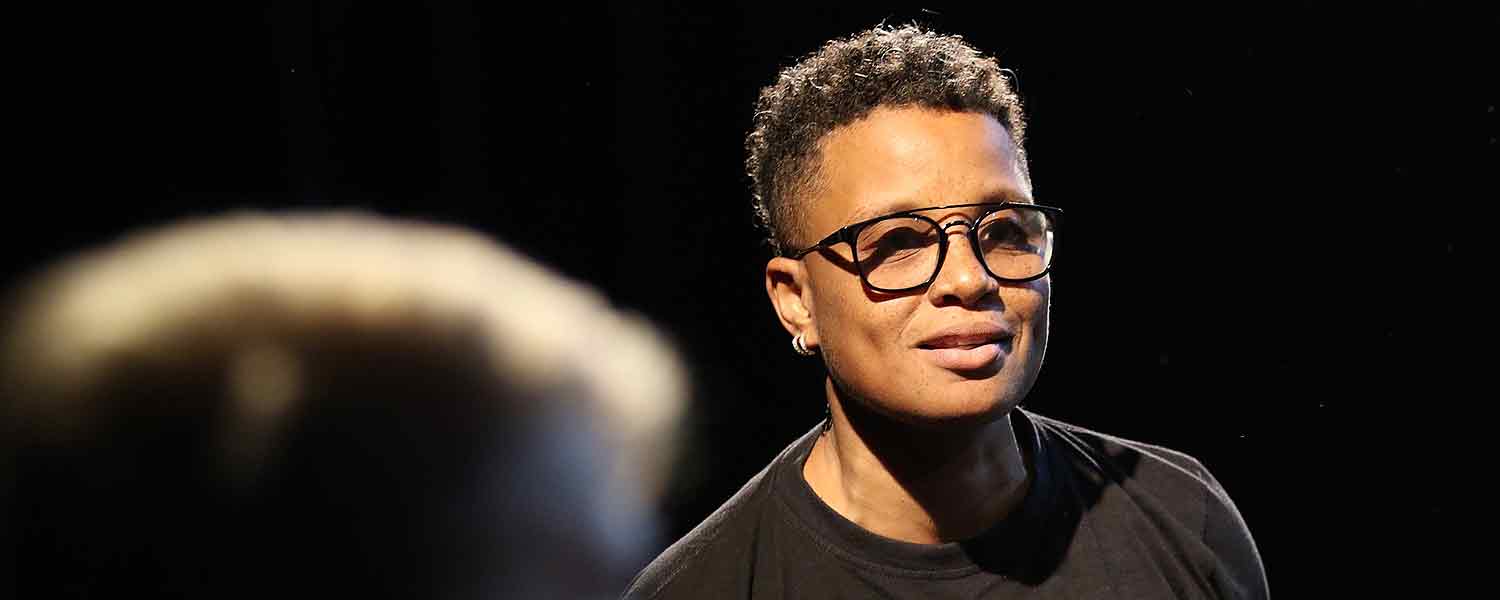 Perhaps it is this deep-seated truth that compels me to be a global advocate for social justice even as I struggle to manage my behaviour and engagement with others.
I seek to balance the scales of autonomy and social conditioning, particularly in the international school arena. A lot of emotion exists behind thirty years of sitting outside of one's culture. Something unsettling is happening beneath the surface of the iceberg.
If the pandemic and BLM movement are the global atrocities that begin the conversation of change in our selection of curricular content, then maybe we are finally on the right path.
We are ready to find ways to move forward in a culture of kindness in order to continue the work of dismantling systemic racism in education and developing systems that can truly even the playing field for all.
It is my belief that educators are the gatekeepers of humanity and are the ones who open the doors for the young to enter the adult workspace.
How are educators shaping today's youth to make sound decisions as tomorrow's leaders?
We are obligated to understand and accept our own uniqueness and the role we play in supporting diversity in the curriculum, then be courageous enough to take action on the delivery of said content.
We are the front-liners in the quest for equity in global education, so the three questions I conclude with are:
What are you willing to accept?
What are you willing to change?
And how are you willing to move forward? As written in Shakespeare's Hamlet, '…above all of it, to thine own self be true'.
This is where the real work begins. Let's do the work together using all the tools of our theatre arts craft to support our understanding and acceptance of self and others.
Then – and only then – can we honor the shift required to create an educational transformation to inclusivity and representation of all.
Naima Thompson
Founder and Managing Director
Naima is from Trinidad & Tobago and studied in the United States, where she earned a B.A. in Communication Arts and an M.Ed. in International Education. She is a licensed theatre arts teacher in the Commonwealth of Massachusetts and has been an international theatre arts teacher since 1992. Her pedagogical areas of interest include Augusto Boal's Forum Theatre, Meisner's techniques, Stanislavski's method acting, Brecht's Epic Theatre, and Peter Brook's empty space. Additionally, she is the founder of the non-profit Necessary Arts since 1996.